Collector's Edition: T.V. Series
Volume 1

The Strange Stranger From China
School is No Place for Horsing Around
A Sudden Storm of Love... Hey, Wait a Minute!

Volume 2

Ranma and... Ranma !?
One Misunderstanding after another
Love me to the Bone?
The Compound fracture of Akane's heart
Akane's Lost Love... These things happen, you know

Volume 3

Enter Royaga, the Eternal "Lost Boy"
School is a Battlefield
Ramna vs. Ryoga
True Confessions! A Girl's Hair is Her Life!

Volume 4

P-P-P Chan!
He's Good For Nothin'
Ranma Meets Love Head-On!
Enter the Delinquent Juvenile Gymnast
A Woman's Love is War!
The Martial Arts Rhythmic Gymnastics Challenge

Volume 5

A Tear in a Girl-Delinquent's Eye?
The End of the Marital Arts Rhythmic Gymnastics Challenge
Pelvic Fortune Telling?
Ranma is the No. One Bride in Japan
Enter Shampoo, the Gung-Ho Girl!
I Put My Life in Your Hands

Volume 6

Shampoo's Revenge!
The Shiatsu Technique that Steals Hearts and Soul
I Love You, Ranma!
Please Don't Say Goodbye!!
I Am a Man!
Ranma's Going Back to China!?
---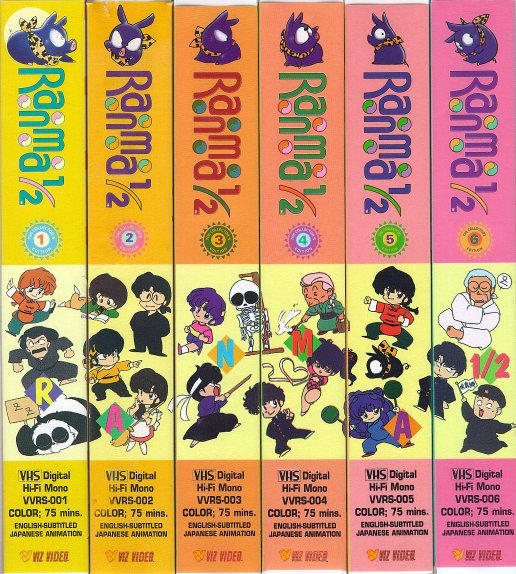 Type: T.V. series with 3 episodes per tape
Genre: Martial arts fantasy romance
Dub/Sub: Subtitled
Length: 75 minutes
Copyright date: Unknown
Animation quality: 6
Rating:

                     V----V
          G-----------PG----------PG13-----------R------NC17

Why: al, v, mt, n
General overall quality: 9
Distributed by:Viz Video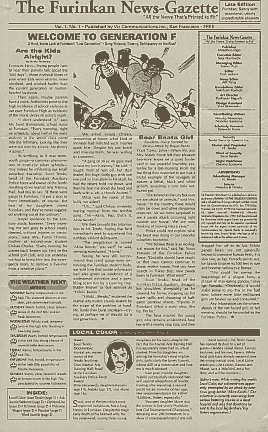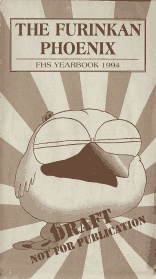 These episodes are the original T.V. series of the Ranma 1/2 Anime and helps greatly to explain all the rest that occurs after.
In these first three episodes we are introduced to Genma Saotome and his son Ranma Saotome, who have contracted some curses while in China. We also meet the residents of the Tendo school of anything goes Martial Arts.
Compared to the OAVs and movies, the "teen" members of this series appear a couple of years younger, which might be expected.
In any case, far too much fun then any show should be allowed.
---

eturn to main Anime page.

Previous review (Rail of the Star).

Next review (Ranma 1/2: The OAVs).

oto the recent changes page.

isit the "pixselector" main index.

ip over to my home page.